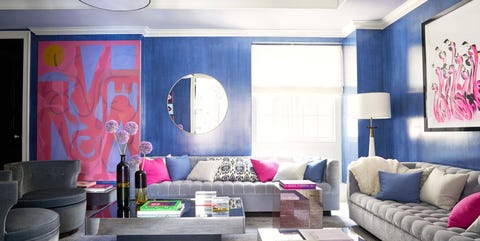 House Beautiful has some great ways to jazz up your living space with colorful walls. Your living room is your go-to-spot, so why not make it your place to look forward to relaxing in? Grab a paint brush. House Beautiful has every color idea you should consider.
This jewel-toned color makes a room feel like a Caribbean oasis. Add potted plants and we're completely swooning.
A crisp, matte white is totally timeless. Sherwin Williams Pure White is there for you when you just can't with trends anymore.
Does the thought of painting your living room yellow scare you to your very core? Just choose an accent, like a door or a single wall, instead.